Inconel Alloys Pipe Manufacturer |Inconel Alloys Pipe Supplier | Inconel Alloys Pipe Exporters.
Inconel alloys are super alloys whose chemistry mainly comprises of elements – nickel and chromium. Since these alloys have an austenitic microstructure, the
Inconel Pipe
 is easily produced. Austenite alloys are considered to be highly ductile and easily malleable. Therefore, it is easy to achieve an unusual shape like the 
Inconel Hexagonal Pipe
. While it is the chemistry of the alloy that makes it durable, the standardization of products is achieved by following specifications including ones such as ASME SB725.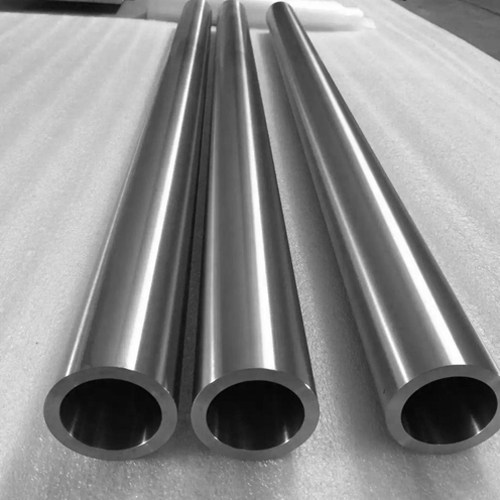 For instance, under this particular specification, the 
ASME SB725 Inconel Alloy Welded Pipe
 is intended for use in applications that require resistance to general corrosion or for mechanical applications. The automatic welding procedure for both the 
Inconel Thick Wall Pipe and Thin Wall Pipe
 requires no need for filler metals. Generally, pipes that are welded require to be either treated by annealing or they must be stress relieved.  These processes improve the mechanical properties of the 
Inconel Hollow Pipe
, making their surface smoother and increasing their strength. Cold working the pipes after they are welded results in the development of optimum corrosion resistance. This process is especially beneficial for the weld area of the 
schedule 40 Inconel pipe
. Cold working the base metal during its concluding heat treatment also improves the corrosion resistance of the 
B167 Incoloy Seamless Pipe
. Since the alloy has a high resistance to oxidation, very high tensile strength, and excellent mechanical properties, many 
Inconel pipe suppliers
 recommend its use for various engineering purposes.
Inconel Alloy Pipe Specification
Size
½" to 6" NB Sch 10s, 40s, & 80s, 160s
Wall Thickness
0.1 – 60 mm
Length

Single Random Length 5to7 mtr
Double Random Length 10-12 mtr

Surface Finish
Cold Finish, Bright, Polished, Annealing, Pickling, or as per client requirements
Standard
JIS, AISI, ASME, ASTM, AMS, GB, DIN, EN, GOST
Manufacturing types
Seamless, Welded, ERW, EFW
Manufacturing Shapes
Round, Square, Rectangle, Box Section
Manufacturing Technology
Hot / Cold Formed
Other Grades
SS 446
Inspection, Test Reports
EN 10204 3.1, Mill Test Certificates, PMI Test Reports, Chemical Reports, Mechanical Reports, NABL Approved Lab Reports, Visual Inspection Reports, Destructive and Non Destructive Test Reports, Third Party Inspection
Technique
Cold Rolled Hot Rolled
Inconel Pipes Welding Inconel Pipes is a nickel-chromium composites which is used entirely unexpected welding structures. Inconel Pipe is most normally used in strategies where high warmth resistance is required. Welding Inconel can be or perhaps troublesome in light of the fact that the welds that are made tend to part. There are many combinations of Inconel that were especially gotten ready for use in welding like TIG. Application Industries Of Inconel Alloy Rectangular Pipe
Specialty Chemicals
Pharmaceutical Equipment
Petrochemicals
Chemical Equipment
Off-Shore Oil Drilling Companies
Gas Processing
Power Generation
Pharmaceuticals
                                                                                                                                   Copyright © 2023 JAYDEEP IMPEX. All Rights Reserved.